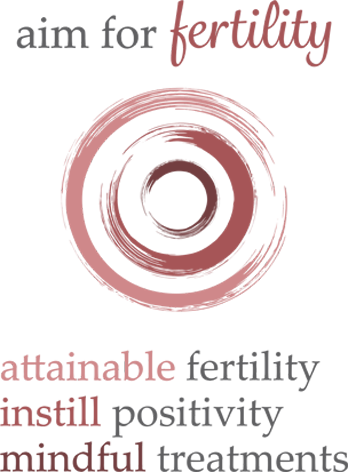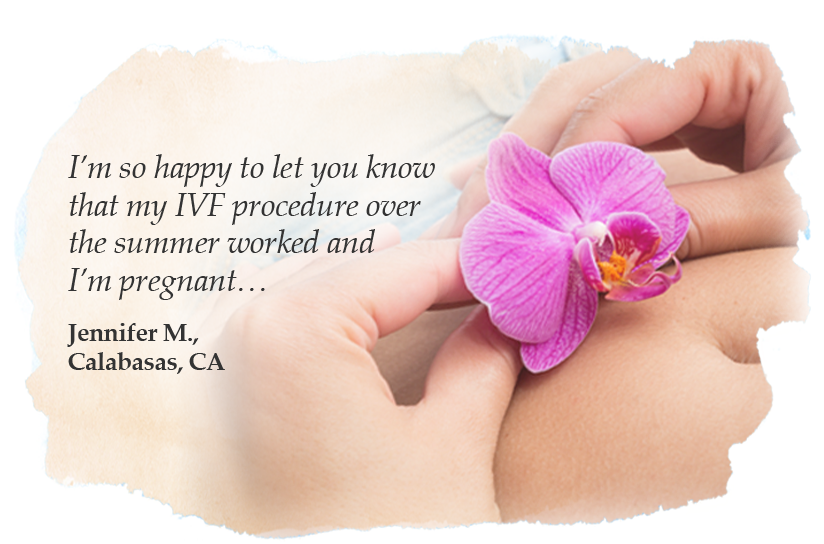 You're ready for a baby, but your body isn't cooperating. We know it's not always as easy to conceive as it may seem and we're here to help you create the best conditions for conception and for a healthy pregnancy.
From natural conception to assisted reproductive therapies, we have dedicated the past fourteen years to helping over a thousand women on thier journey to having a baby. We work with you to create a customized plan that fits your needs and brings your dream to life.

To learn more about our program, click the link below to talk to Denise about completing your family dream.

"Although this "Thank You" note may be long overdue, it is filled with an overflowing abundance of appreciation and gratitude. We thank you with all our hearts for your expertise in acupuncture and herbal knowledge along with emotional support in order to help us conceive our precious baby girl. We now are 35 weeks along with our pregnancy! You will always be very special to us and we are thankful that you have touched our lives. Thank you again, for your valuable support as we begin our journey into parenthood. "
Nicole A., Simi Valley, CA
Holistic Treatment
There's no cutting corners when it comes to creating new life, so when we work with you, we like to start with a healthy reproductive system. This will increase your chances of conceiving and give your child and grandchild the best possible starting point by being healthy. We begin by going all the way back to where everything starts – with a healthy reproductive system. Strong, healthy eggs and sperm greatly improve your chances for conception. Your body begins to recruit your eggs about 120 days before they are released, and sperm is regenerated every 90 days. Therefore, whenever possible we'll get started at least 3 months before you try to have a baby. Whether it is naturally or through medications and IVF, our goal is to balance and prepare your body with acupuncture treatments, Chinese medicinal herbs, proper nutrition and stress reduction. Our Aim for Fertility Program will nourish your body to reach its maximum conception potential by improving your overall health and reproductive system. Our program will also help you balance your hormones by correcting the menstrual cycle so your body responds by increasing healthy blood flow to your ovary and uterus.

Ovulation Disorders
Ovulation Disorders are the most common reasons women struggle to become pregnant. When it comes down to it, no two cases are exactly alike, that's why we work with you to create a personalized plan of treatment that fits your unique body and life.
Acupuncture, Chinese herbal medicine, nutrition, supplements, lifestyle, mindfulness, and stress management are all tools that can support healthy ovulation, and will assist your body should you need or choose to use fertility drugs.
We have helped thousands of women regulate their menstrual cycles. It takes an average of three months to get a healthy ovulation and menstrual cycle, even if you have not had a cycle for months. When it comes to ovulation disorders there are many different treatments for:
Amenorrhea
Anovulation
Polycystic Ovarian Syndrome (PCOS)
Premature Ovarian Failure (POF)
Premature Menopause
Post-pill Amenorrhea
High FSH
Many women are shocked they suffer from this silent condition which can limit chances of getting pregnant. If you have been diagnosed with a high FSH, premature ovarian failure, poor ovarian reserve, advanced maternal age or had a canceled IVF or IUI cycle due to poor response, there is hope! With the help of acupuncture and Chinese herbal medicine, many women have been able to conceive and deliver a healthy baby with our programs that manage this condition.
What is FSH?
Follicle Stimulating Hormone (FSH) is produced by the pituitary gland. This reproductive hormone communicates with the ovaries to produce follicular growth so a healthy egg can be released and there is potential of conception.  Learn More
What is Polycystic Ovarian Syndrome (PCOS)?
Polycystic Ovarian Syndrome is a hormonal disorder that affects the hormones, the ovaries, and the eggs which are developing within the follicle.  Learn More
What is Premature Ovarian Failure (POF)?
Premature Ovarian Failure is the loss of ovarian function and estrogen production in women under the age of 40.  Learn More
Advanced Maternal Age
If you are starting your journey a little later in life, over 34, we can help improve your chances of conception and a healthy pregnancy through a personalized program utilizing a healthy diet, positive lifestyle changes, acupuncture and traditional Chinese medicine.
The natural effects of aging are unavoidable. Ovaries age and fade into atrophy more rapidly than the rest of the body and their hormone response diminishes. It takes more than three menstrual cycles (approx: 100-120 days) from the time of follicular growth to the release of the egg or 'ovulation'. This is the perfect time to nourish your body and ovaries and get as healthy as possible to offset these findings.
Acupuncture, Chinese herbal medicine, supplements and life style adjustments have been proven to improve the function of the ovaries, balance hormones, and nourish the reproductive system so you can have a baby.

"Thank you for such thoughtful care during my IVF transfer and 1st trimester. It was a perfect environment, nurturing and calming, exactly what I was hoping for…I won't hesitate to return if I need help as the pregnancy progresses."
Brenda G., Thousand Oaks, CA
Acupuncture for IVF Treatment
If your IVF treatment is scheduled within the next couple of months or you have financial considerations, there is still much we can do to support your conception success. Acupuncture treatment 4-8 weeks prior to your egg retrieval is the next best strategy to improve your chances of a successful IVF. Especially if you need help preparing the environment. Our primary focus will be preparing a healthy uterus. To achieve this, we prescribe various treatments such as: acupuncture, fertility nutrition, mindfulness and if appropriate, a specific supplement regimen. Our expert results help you:
generate healthy blood flow to the uterus
decrease inflammation and discomfort
help you relax
support your body on the stimulating medications
reduce undesired side effects
Do you feel like you have limited time? It's not too late…
If your IVF or FET is scheduled within the next week or so you can still get benefit from acupuncture treatment, as it improves circulation, relaxation and reduces the side effects from the medications as you prepare for the big day.
Treatment the Day of Embryo Transfer
This is it, one of the most important days of your life. We understand what this day means to you, and we're here to do everything we can to give your body the extra support it needs at this critical time. It's been proven that your odds of conception are greatly enhanced with acupuncture treatments before and immediately after embryo transfer. As your partner in conception health, we'll be there to improve your success with our engaging, hands-on, life-changing procedures. Just minutes before embryos are inserted, we perform a relaxing acupuncture treatment to relax the cervix, so the catheter can pass through easier, increase blood flow to the uterus so it can nourish your embryo, reduce stress and enhance your total IVF experience, while increasing your chances of having a baby.

instill a positive mindset

From the minute you walk in the door, we are your biggest fan. We consider ourselves part of your fertility team and we want you to win! We believe in the value of combining a variety of approaches— nutrition, medicine, mind, and body—and discovering the right information to guide your treatment and set you on the best path for optimal health and well-being.
We blend the best of science, nature, and wisdom as East meets West to provide our patients with the best possible outcome. Our team of compassionate, experienced and highly qualified practitioners are immensely qualified, with extensive post graduate training in women's reproductive health; TCM fertility, gynecology, support for IVF/IUI, pre and post-natal care, menopause and relief of pelvic pain.
And most important of all – we truly care.
Acupuncture
Our practice is built on the foundation of the ancient practices of Chinese Medicine and Acupuncture. Acupuncture is one of the oldest, most commonly used systems of healing in the world. Originating in China some 3,500 years ago, only in the last three decades has it become popular in the United States.  While this treatment protocol is designed to treat the underlying root cause of the symptom, we also believe this relaxing and rejuvenating treatment is the key to releasing stress, revitalizing your system, and empowering your mind.
V Steam– Vaginal steam
This ancient practice has assisted women of royalty for centuries by Eastern cultures. The art of vaginal steaming is the process of delivering herbal remedies through steam right to the source. It is used to:
Increase fertility
Reduce menstrual pain
Regulate menstrual cycles
Speed healing after birth
Massage
Pamper your mind, and body health in our relaxing and nurturing environment. Our massage therapists will use special techniques to improve healthy circulation to the uterus and ovaries to promote healthy fertility. Studies have shown again and again the emotional and physical benefits of massage for everything from stress relief and accelerated healing to increased circulation and fertility.
Nutrition/Supplements
These days, it is easy to fall into bad habits with high-stress on the go lifestyles. A fast-food culture and toxic environments wreak havoc on our systems. We are here to ensure you are in the best health you can be as you prepare to have a baby. Evaluating your lifestyle and personal health requirements, we can recommend high-quality supplements that will provide essentials vitamins, and nutrients that will enhance your body, improve your fertility and boost your chances of having a baby.
Meditation
Clear your mind, reduce stress and learn how to embrace a powerful practice for your mind and body. Women who are under constant stress can produce hormones that block ovulation and fertility. We help you weave meditation into your self-care rituals, helping to regain control and manifest a healthier, happier and more fertile you.