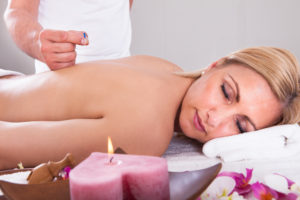 If you are preparing your body for pregnancy or have been trying to conceive using IVF, getting acupuncture along with other treatment programs can be beneficial to you during this time in your life. Ideally, acupuncture 4-6 weeks prior to your egg retrieval will give you the best chance at a successful IVF. Our primary focus is to prepare a healthy uterus using various treatments such as acupuncture, fertility nutrition, mindfulness and a specific supplement regimen if appropriate for your situation.
Acupuncture can help with results such as:
generating healthy blood flow to the uterus
decreasing inflammation and discomfort
to help you relax
to support your body on the stimulating medications
reduce undesired side effects
It is important to start with a healthy diet. Optimal nutrition is an important part of preparing the body for pregnancy. A properly functioning digestive system will ensure that nutrients being consumed will be absorbed and utilized properly. Any digestive issues such as bloating, acid reflux, cravings or low appetite can be treated with acupuncture.
Reducing stress is important to achieve a positive outcome with IVF. Even minor stressors can cause ovulation failure. Women who are under constant stress can produce hormones that block ovulation and fertility. Acupuncture is one of the oldest most commonly used systems of healing in the world originating in China over 3500 years ago. Regular acupuncture is effective in reducing stress hormones, relieving anxiety and depression and regulating ovulation. It is also a relaxing and rejuvenating treatment to revitalize and relax you. At Aim Wellness, we can also help you weave meditation into your self-care plan and rituals which will help you to regain control over stressors and manifest a healthier, happier and fertile body.
If you are considering acupuncture to prepare your body for pregnancy, contact us at Aim Wellness in Westlake Village California for a complimentary consultation.