PMS and Painful Periods
Denise Noyer-Erez Can Help!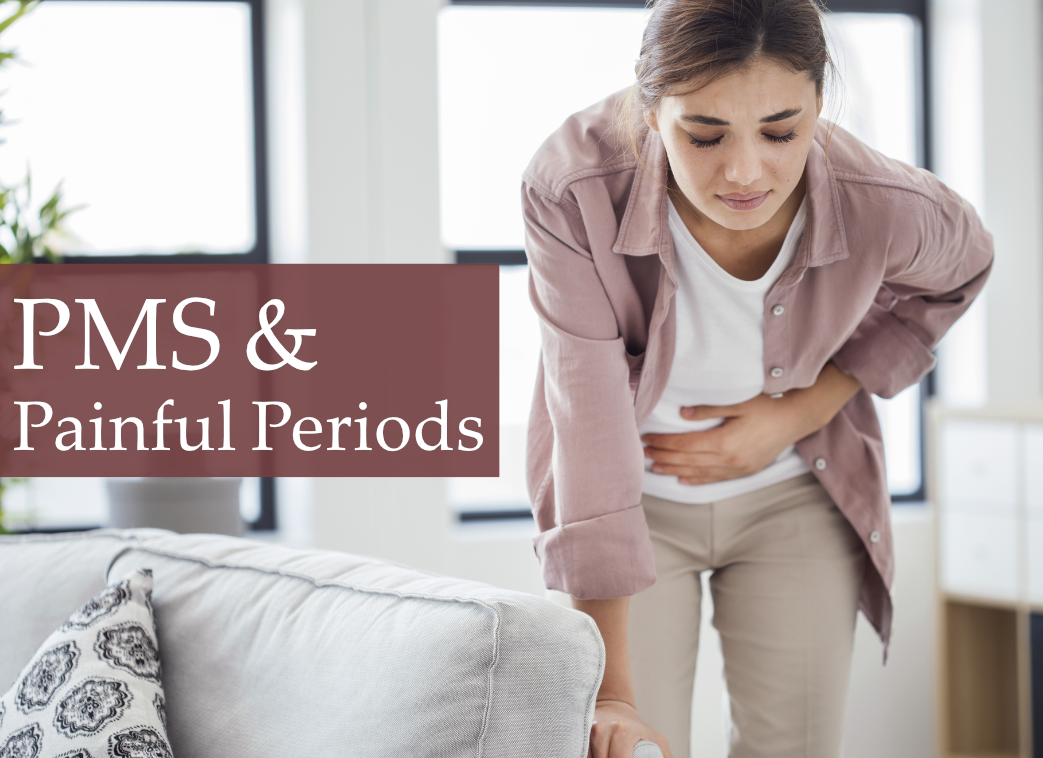 At AIM Wellness Clinic we provide a natural, integrative approach to women in Westlake Village, Thousand Oaks and surrounding areas who suffer from PMS or painful periods.  These are common conditions that can impact fertility and may be caused by stagnation of blood flow to the uterus, endometriosis, or other underlying issues.  Using acupuncture, moxibustion, meditation, nutrition and herbal supplements in conjunction with traditional Western medicine our integrative approach often provides relief for women who experience painful periods or PMS (premenstrual syndrome).
We know that every person is unique, and customize treatment or therapy to your individual needs.  Women's bodies are all different; what may be effective in treating PMS for one woman may not be effective for another.  Unlike traditional Western medicine that generally focuses on symptoms, our staff focuses on discovering underlying issues that may be causing painful periods so that those issues may be addressed.  Combining the best of traditional Western medicine with acupuncture, herbal supplements, nutrition that nurtures the body and other modalities of traditional Chinese medicine helps achieve balance in the body and an improvement in overall health and well-being. 
Get Relief Through Natural Treatment
PMS and painful periods are often extremely difficult to deal with both physically and mentally, however either can also impact many other aspects of your life.  At AIM Wellness Clinic we provide a personal approach in an effort to help you overcome these challenges.  We invite women in Westlake Village, Calabasas, Thousand Oaks, Woodland Hills and surrounding cities to contact us today at 805-497-2625.