AIM Natural Fertility Doctors
Serving Westlake Village, Calabasas and Surrounding Areas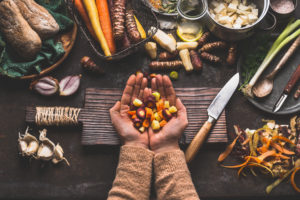 Natural fertility clinics have become highly popular among women and couples facing fertility issues in Westlake Village, Calabasas and surrounding areas.  At AIM Wellness Clinic we address the problems that often contribute to infertility such as endometriosis, advanced maternal age, irregular menstrual cycles, POS (poor ovarian reserve), egg quality, and other issues in a natural or holistic way.  Our natural fertility doctors know that these medical conditions are often related to overall health and well-being, nutrition, hormonal imbalances, and other factors.  We focus on improving fertility using acupuncture, diet and nutrition, massage, Eastern medicine, and other therapies depending on each client's individual needs and issues.
Learn More about Our Holistic Approach
Our natural fertility specialists understand the importance of a body and mind that are in harmony, and how all systems and organs of the body work together for overall health.  Your physical and emotional health, along with stress, diet, and other factors all influence fertility. Sometimes traditional Western treatment or prescription medications simply aren't as effective as they could be if you were in better health.  When you are searching for natural fertility clinics in the Westlake Village or Calabasas area, look no further than AIM Wellness Clinic for a caring, compassionate approach by professionals who are dedicated to results.  Contact us today to learn more or schedule a consultation at 805-497-2625.