Not every pregnancy is a walk in the park. To support a healthy and stable pregnancy, we work with you closely by analyzing your Western medical diagnosis, as well as evaluating and adding Traditional Chinese Medicine methods to create a holistic plan tailored to your specific challenges.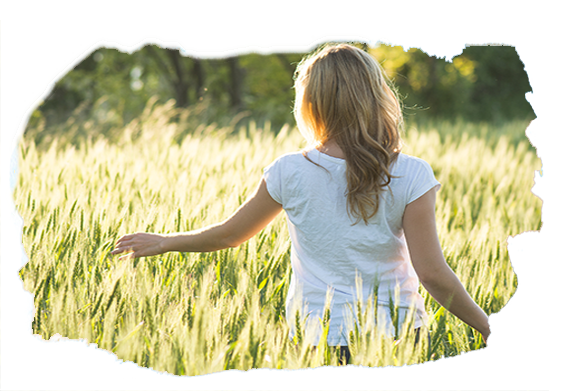 Miscarriage and Pregnancy Loss
The loss of a pregnancy doesn't mean an end to your dream. We help you deal with the grief and loss of losing your baby, offering a place of safety, compassion and security to heal your mind and body.
When you're ready to try again, we'll focus on healing the areas of your body distressed by your loss through treatments that address both physical and emotional needs, preparing your body for a healthy and successful pregnancy.
From the Chinese medicine point of view, a healthy pregnancy must start with a healthy mother and father. Unfortunately, a miscarriage is every bit as taxing on the body as childbirth. There are adjustments of hormone levels, blood loss and emotional distress, all of which can take a major toll on the woman's body and psyche.
At AIM Wellness Clinic our experienced and compassionate practitioners aim to provide care for you in the most comprehensive manner by addressing the physical, as well as the emotional aspects of your condition, in order to make your recovery easier and future pregnancies healthier.
Working closely with you, we analyze your Western medical diagnosis, as well as take a thorough evaluation and intake using Traditional Chinese Medicine diagnostic methods. From the information gathered, we then devise an individualized treatment plan which includes acupuncture, herbal formulas, supplements, and nutritional counseling. Each plan is tailored to your specific constitution and needs.
With that in mind, our specialized practitioners are ready to help you through:
Recovery period: by strengthening your body and balancing your hormonal and endocrine system.
Preparing for conception: by optimizing both your eggs and your partner's sperm, and honing in on building a welcoming uterine environment.
First trimester of your pregnancy: while supporting your healthy early embryonic development while nurturing your physical and emotional being.
Second trimester: by continuing to provide care for your wellness for strong fetal growth.
Third trimester: by addressing your physical discomforts, and provide pre-birth treatments.
Labor preparation: by ripening your cervix, positioning the baby, supporting energy for your smooth labor, and when the time comes, stimulating your contractions.

Symptoms of a Threatened Miscarriage
If you are experiencing symptoms of a threatened miscarriage, including lower abdominal cramping, severe back pain, spotting or bleeding, we may be able to help. These symptoms may inevitably lead to an actual loss of pregnancy. However, our experienced practitioners are prepared to try and stabilize and save the pregnancy, if possible.
Time of treatment is critical. Therefore, it is important that you consult with your OB/GYN or Reproductive Endocrinologist immediately if you are having the above symptoms.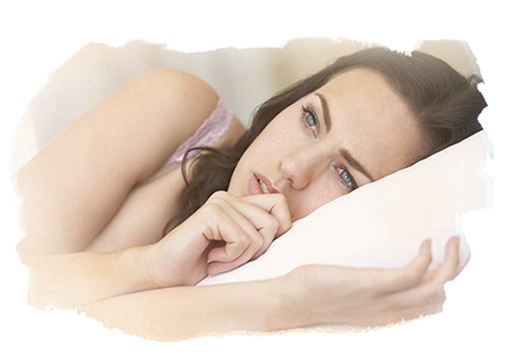 Causes of Miscarriage
Most miscarriages are caused by genetic abnormalities expressing themselves early in the developing fetus. Even so, most women who have one or even more miscarriages usually go on to have normal healthy pregnancies.
When looking deeper into why some women have recurrent miscarriages, certain things need to be ruled out by your OB/GYN or Reproductive Endocrinologist. An ultrasound, which explores the inside of the uterus, can tell you if there are any structural abnormalities present such as fibroids, polyps or an abnormally shaped uterus. Blood tests can look for certain immune system markers that may predict a clotting or autoimmune disorder. Increased age can mean that a woman's eggs or a man's sperm are more susceptible to chromosomal abnormalities and can more easily result in miscarriage.
It is important for you to obtain as much information as possible in order to rule out any of these barriers to carrying a healthy baby.
Our goal is to provide you with the most comprehensive care, from preconception to labor, in order to enable you to achieve a successful full term pregnancy and the birth of a healthy baby.
Call us immediately if you are having these symptoms. Contact us at 805-497-2625 to make an appointment with one of our practitioners for a consultation and treatment.
OTHER HELPFUL WEBSITES
Mend.org
AngelsInHeaven.org
BabyLoss.com
MiscarriageSupport.org.nz
HELPFUL BOOKS
Miscarriage: Women sharing from the Heart by Shelly Marks, Marie Allen
Miscarriage: A Shattered Dream by Sherokee Isle, Linda Hammer Burns
Surviving Pregnancy Loss: A complete sourcebook for women and their families by Rochelle Friedman and Bonnie Gradstein