Irregular Periods
Holistic Solutions to Become Regular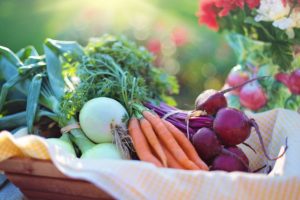 Countless women in Westlake Village and Calabasas suffer from irregular periods and PMS.  At AIM Wellness Clinic our menstrual pain specialists know there are a variety of factors that may cause irregular periods including thyroid disorders, changes in hormone levels, diabetes, endometriosis, even eating disorders.  PMS or premenstrual syndrome is common among women and may cause fatigue, bloating and irritability.  When it comes to women's health, we believe in an integrative approach that may combine the best of traditional Western medicine along with holistic therapies and treatment which may include acupuncture, meditation, massage, traditional Chinese medicine, nutrition and more.
Our Fertility Experts Are Ready to Help
Menstrual pain doctors often treat the symptoms rather than addressing the underlying cause of certain gynecological conditions.  As menstrual pain specialists who frequently work with patients suffering from PMS or irregular periods, we know the importance of balancing hormones and promoting overall better health in balancing the systems and organs of the body.  Irregular periods can affect your ability to conceive, but regardless of whether you are trying to have a baby it is vital to regulate your system.
At AIM Wellness Clinic we provide relief for those in Westlake Village and Calabasas who have these conditions using treatment and therapy customized to your individual needs.  To learn more about our services please call us today at 805-497-2625.